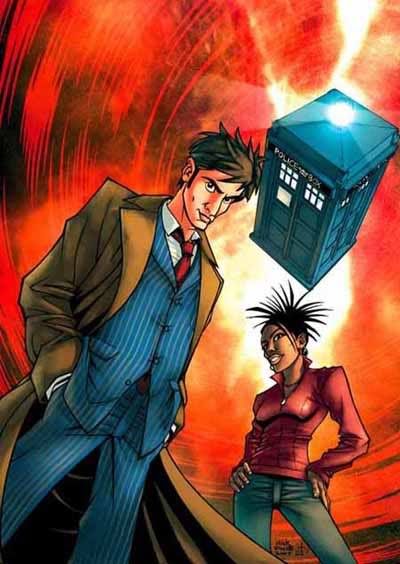 Well, I thought the first issue was quite a bit of fun. It seems that, during a search through time and space to find the perfect chocolate milkshake, the Doctor and Martha cross paths with one of the newer villainous aliens...one Rose encountered, but Martha hasn't. Craziness ensues. The addition of a lot of humor was welcome and, given that it's Tennant's Doctor, necessary.
Four Tardises (Tardi ?) out of five.
Bonus Doctor trivia:
In the episodes "New Earth" (series two) and "Smith and Jones" (series three), the Doctor reveals a soft spot for a certain type of shop. Name it.